The mirror roller is generally made of 45# steel, alloy steel seamless pipe, precision forging and other materials, and the mirror surface is processed on the surface, and at the same time, the straightness, balance, out-of-roundness and coaxiality of the roller surface are guaranteed to reach Requirements; the surface finish of the roller can reach Ra0.03 at the highest. The surface coating generally has two kinds of chrome plating or ceramics. The surface hardness is HRC55~62, and the thermal deformation is not more than 0.01mm.
Application of mirror roller
Printing and dyeing industry: calendering processing of pure cotton, polyester cotton, silk fabrics, chemical fibers, linen, wool spinning and their blends.
Leather industry: calendering processing of artificial leather, etc.
Plastic industry: PVC, ABA, PP, PT, PC and other plastics.
Paper industry: surface calendering of various papers.
Metallurgical industry: Rolling and pressing of various non-ferrous metals.
    There are two main types of mirror rollers, one is ceramic composite mirror roller, the other is metal mirror roller
Classification of mirror roller
Ceramic composite mirror roller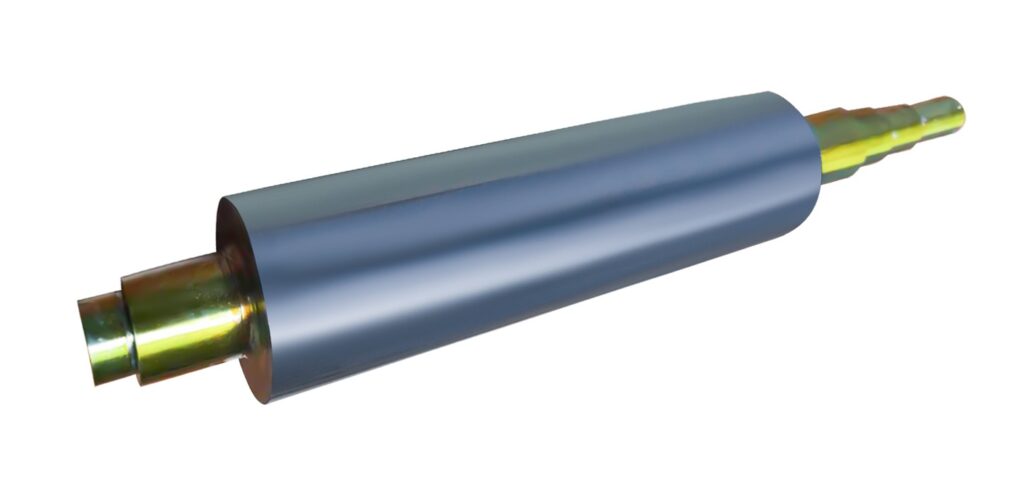 Ceramic composite mirror rollers are widely used in plastic, leather, paper, textile, packaging and printing, steel and other industries. Compared with the traditional metal mirror roll, the ceramic composite mirror roll has better appearance in terms of wear resistance and corrosion resistance. The hardness of the superhard ceramic composite mirror roll can reach HRV1200 or more, and the corrosion resistance is greatly improved
Advantages of ceramic composite mirror roller
Wear-resistant, high hardness
Strong corrosion resistance
long lasting
High temperature does not deforg
High machining accuracy
  The metal anilox roller is chrome-plated on the surface of the roll core and processed to a mirror surface. Mainly used in printing and dyeing, leather, plastic, paper and metallurgy industries.
Advantages of metal mirror roller
Wear-resistant, high hardness
Simple maintenanc
Cost-effective